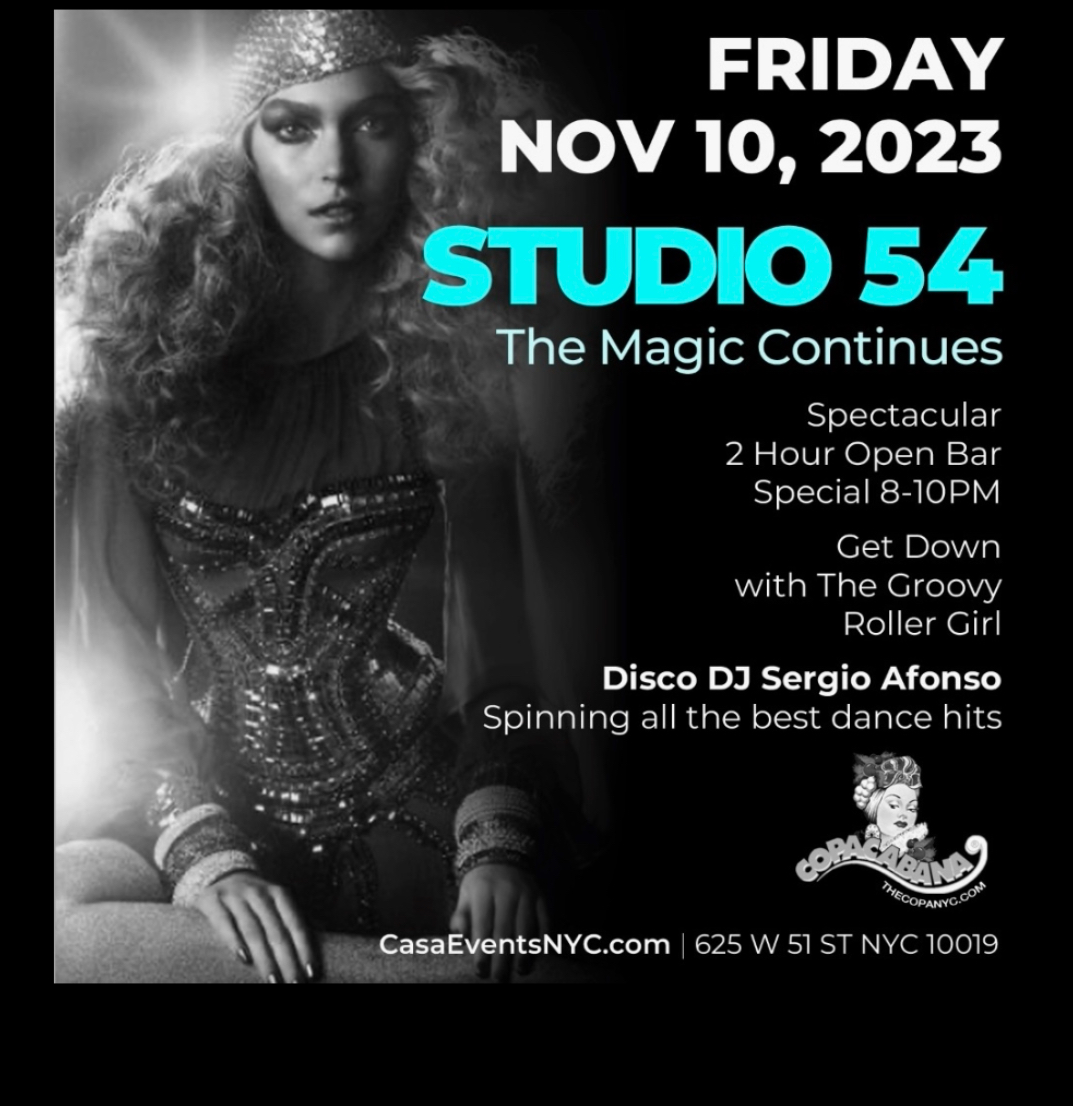 Copacabana Friday
November 10 @ 7:00 pm

-

November 11 @ 11:00 pm
Music and Passion were always in Fashion, At the Copa, Copacabana!
Join us for the Official Copacabana Events hosted by the Legendary Owner John Juliano & nightlife impresario Ruben Rubin Cabrera.
Disco Fever Fridays, Officially "The Best Disco Dance Party in NYC." – NY POST
Go back and experience the Great Discoteques of the 70's & 80's like Studio 54, the infamous Copacabana Disco, and the Paradise Garage. Break out your Bell Bottoms and platforms for that disco style or 70's Golden Glitter and a Jumpsuit for the Queen of Disco Donna Summer's inspired look.
Start the night with a selfie in BOOGIE WONDERLAND, then grab your friends or let's hustle!
Need some liquid courage before you put your BOOGIE SHOES on? Delicious Disco Drinks set the nostalgic 70's discotheque vibe. Hit the dance floor to the syncopated disco rhythms by Resident DJ Sergio Afonso playing a curated musical program of the best boogie hits of Donna Summer, Bee Gees ABBA, Michael Jackson, and more!
Everybody get down tonight! To Disco Fever Fridays @ TheCopaNYC-
625 w. 51st, NYC , 10019